Upgraded Teamgee H20 MINI Electric Skateboard
Before telling you something special about Teamgee H20 MINI, I want to share you guys with a funny thing happened this morning. (Also you can skip this part haha)
Here is the funny story,
Everyone around me knows that I am eadily amused, anyway, that is the thing:
I don't know if you guys have the same experiences happened every morning in the upward elevator to your work place.
When the elevator stops at a certain floor, all the people in front of me turn their heads backwards to see if anyone is getting off the elevator.
Well, I suddenly burst out of laughter and my colleague didn't get it.
Course in my mind, like a flock of duck heads turning their heads, with dull-eyed, lool.
That is a funny image, isn't it?
And the image just keeps playing in my head, so I can't help laughing. 
Come to the main text,
This is H20 MINI E-board~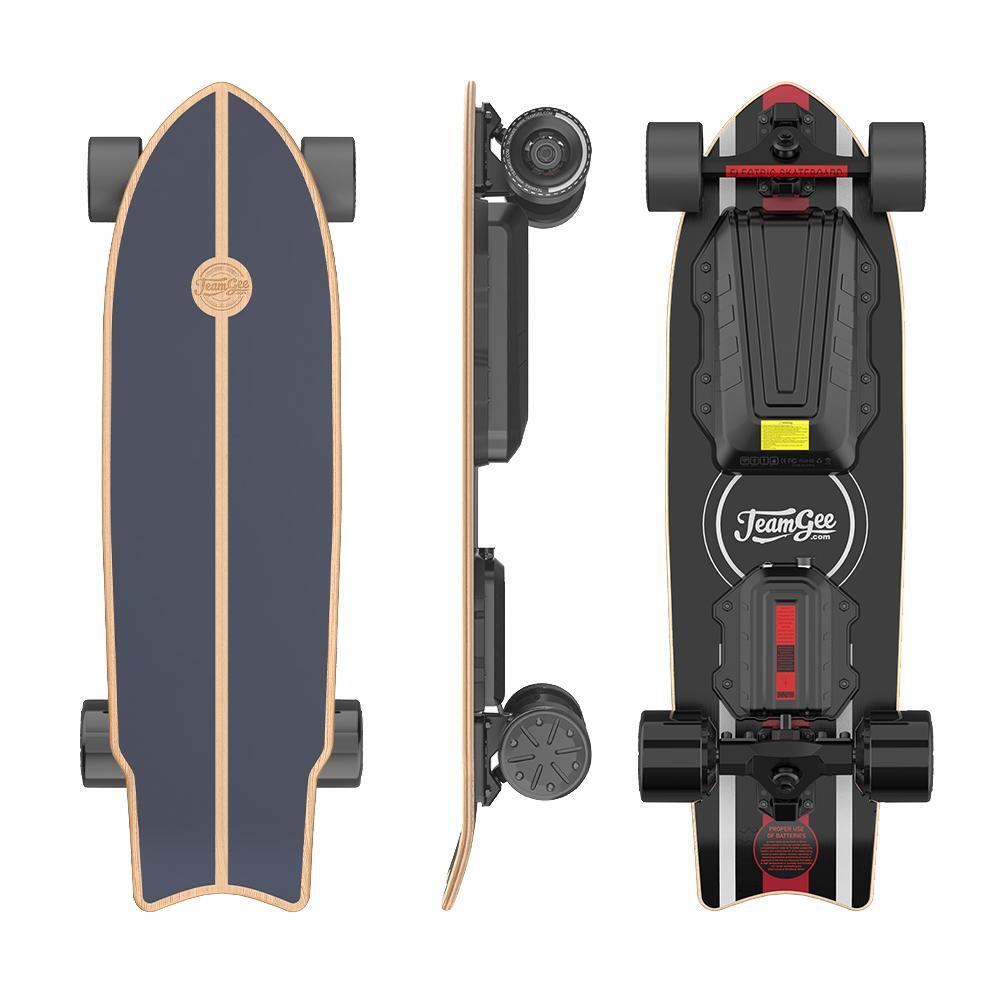 Upgraded stuff,
Teamgee H20 MINI is made of 7-ply maple wood with high-quality PU. FISH-SHAPED design makes it a fashionable and also popular among the young.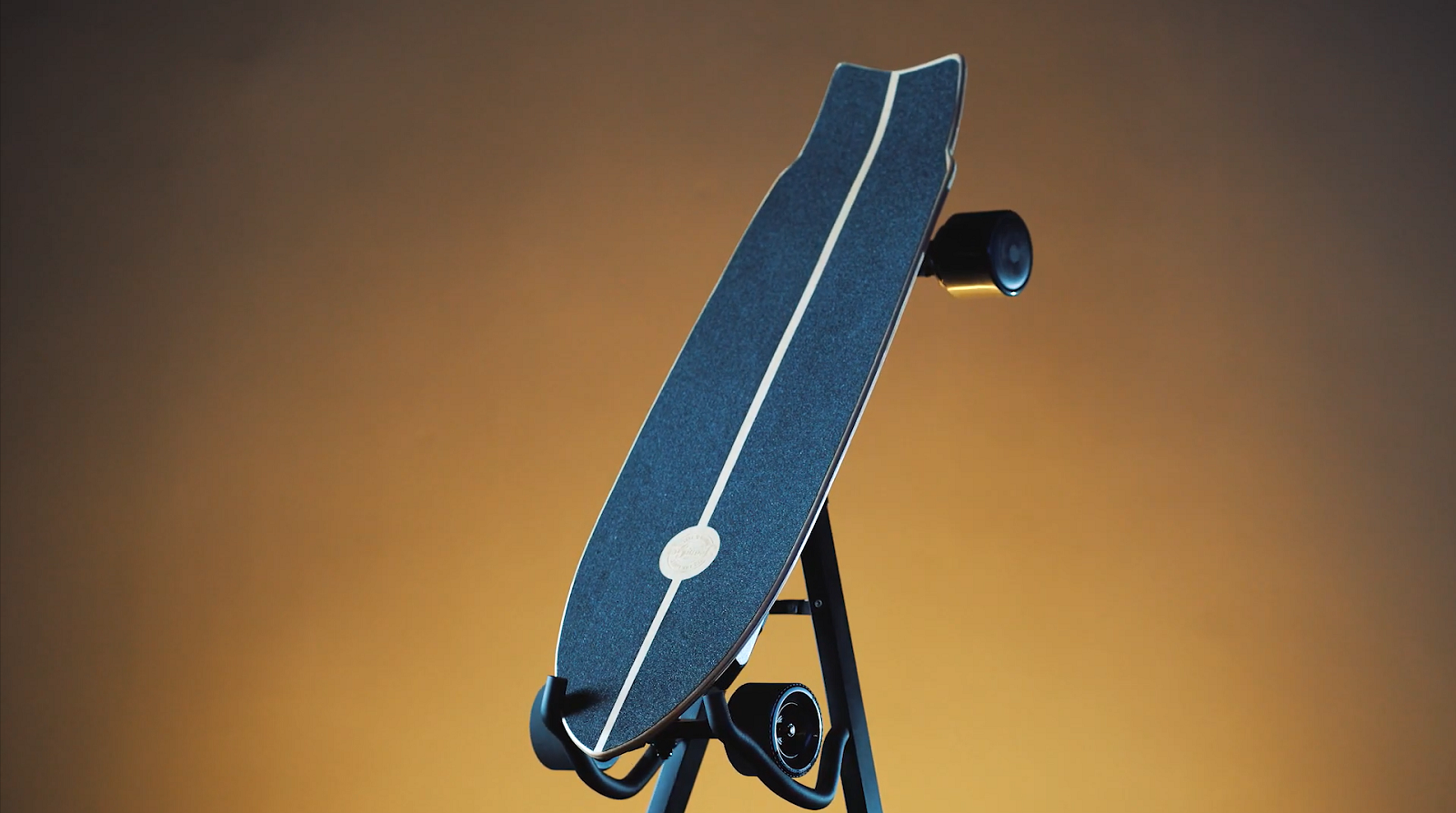 Equipped with 450W X 2 hub motors, H20 MINI can reach a top speed of 24mph/ 38kph (4 speed modes), and it is well-designed, all of which give you a better control and please have more fun~
Powerful 7500mah battery enables you to ride a max range of 18 miles, and it comes an equiped charger(only 3-4 hours charged). Then enjoy your journey~ 
This time we upgrade the main-board and the PU wheels, it allows the Electric skateboard to accelerate and brake more smoothly and ensures better control.
31-inch, functional kick-tail design makes the board easy to turn. 7.5 kg super lightweight board enables you to carry it to anywhere without worries.
Only 2 buttons and 1 display screen in the remote, the remote control looks tiny and simple. Besides, the accelerate/ brake throttle roller is more smooth than before.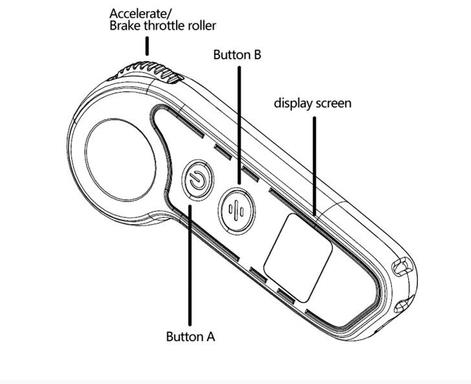 80mm diameter wheels, much smaller than H20 and H20T. With the Hobby-wing electronic speed controller, 2x450w dual hub motors and 7.5Ah battery, H20 MINI gives you access to lightning-fast acceleration, a top speed of 24Mph/ 38Kph and up to 18miles/30km range.
Spec,
Top speed: 24kmph/38kph
Board weight: 16lbs/7.5kg
Range: 18 miles/ 30km
Uphill: 25% grade
Charing time: 3-4hrs
Load: 286lbs/130kg
Hub motor: 450w x 2
Waterproof: IP54
More details check Teamgee H20 MINI.
More questions or suggestions, click HERE.
:>